동아산기(주)
Spray
Cleaner
Environment, Human and Technology
AUTO WASHING MACHINE
Protect the natural environment, the best technology
Exclusive Washer for the railroad vehicle parts
Washer for the Railroad Cars A-TYPE
/ Axle Bearing, TM Bearing

Patent No. 10-0877051

Patent No. 10-1942175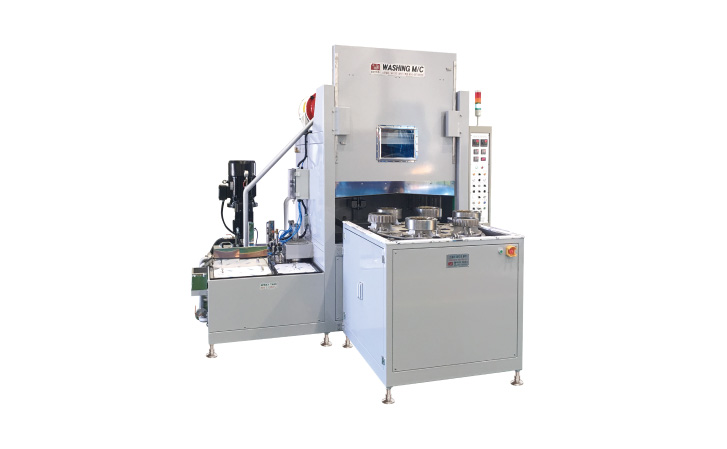 Description
As a cleaning machine for railway vehicle parts, the cleaning process of spray, rinse, and air blow is continuously performed.
A dedicated jigs for various cleaning products are installed to provide a perfect cleaning effect by cleaning and drying at the optimum angle close to the cleaning product.
Small parts are cleaned completely by putting them in a dedicated basket and washing them.
Axle / TM Bearing

Axle / TM Bearing

Brake-Cylinder

Gear Coupling

Entrance Door

Oil Damper
사이트 정보
회사명 : 회사명 / 대표 : 대표자명
주소 : OO도 OO시 OO구 OO동 123-45
사업자 등록번호 : 123-45-67890
전화 : 02-123-4567 팩스 : 02-123-4568
통신판매업신고번호 : 제 OO구 - 123호
개인정보관리책임자 : 정보책임자명

접속자집계
오늘

1,867

어제

2,285

최대

3,535

전체

356,416

Copyright © 소유하신 도메인. All rights reserved.