동아산기(주)
Ultrasonic
Cleaner
Environment, Human and Technology
AUTO WASHING MACHINE
Protect the natural environment, the best technology
SEMI AUTO 3 - SUMP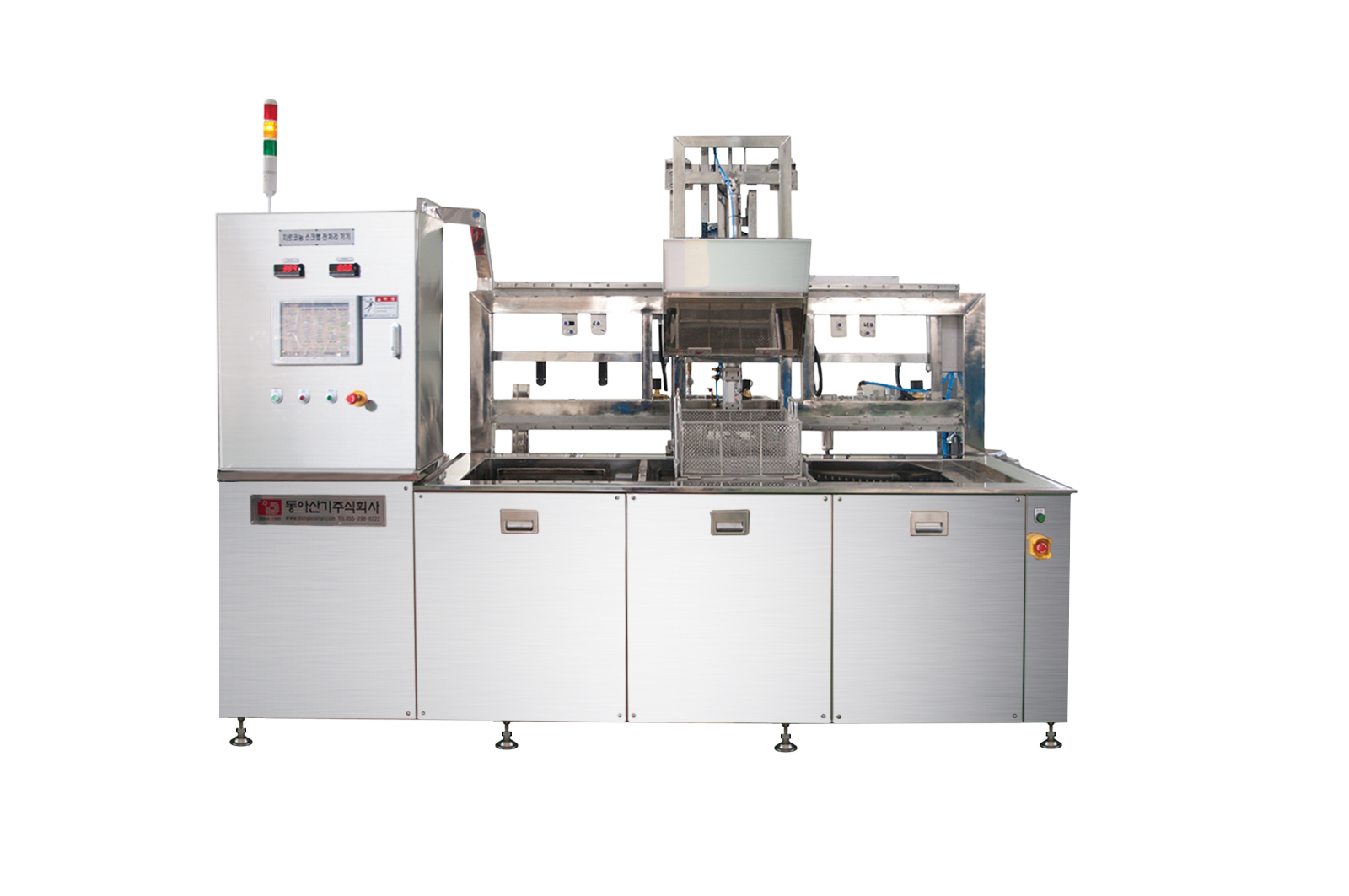 Process
LOADING

U/S DIP CLEAN

U/S DIP RINSE

AIR BLOW

UNLOADING
Description
In addition to the separation cleaning effect using the cavitation destruction effect of ultrasonic waves, the cleaning product is washed by shaking up and down in the cleaning solution to increase the cleaning effect.
Excellent cleaning effect can be obtained by harmonizing ultrasonic vibration and cleaning solution, and it is an automatic facility divided into ultrasonic cleaning → ultrasonic rinsing → air drying.
사이트 정보
회사명 : 회사명 / 대표 : 대표자명
주소 : OO도 OO시 OO구 OO동 123-45
사업자 등록번호 : 123-45-67890
전화 : 02-123-4567 팩스 : 02-123-4568
통신판매업신고번호 : 제 OO구 - 123호
개인정보관리책임자 : 정보책임자명

접속자집계
오늘

323

어제

1,958

최대

2,973

전체

229,916

Copyright © 소유하신 도메인. All rights reserved.